Let The Care Begin
Our expertly trained pharmacists and friendly staff serve the Parker, Centennial, South East Aurora, Lone Tree, Englewood, and South Denver communities.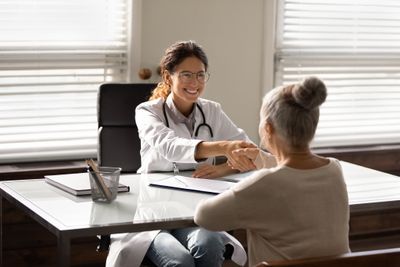 About Us
Building trust and maintaining it at all times is no easy goal to achieve. At Sunrise Pharmacy, delivering your prescription or non-prescription medicine along with health and wellness products is always done with an empathetic touch of personal care and a true sense of responsibility. Our pharmacy enjoys a prolific history of premium customer service for almost two decades, placing our online store at topnotch standard.
Our Mission
Our noble mission is to provide quality patient care and improve health outcomes through an atmosphere of professionalism at all times – with love, respect and effective communication.
Our Vision
We aim to provide exceptional healthcare services and products under the auspices of our experienced pharmacists, advisors and prescribers to exceed the expectations of our valuable clients.
Our Key Features Of Success
Success in an online venture doesn't come easy, especially in the wake of brisk competition of callous nature. Here's how we have fared fabulously so far:
We are passionate about caring for and making a difference in the lives of our patients.
With an ever-expanding inventory, we ensure you have everything you need at your disposal to stay fit and healthy.
Our philosophy is to provide you with the best possible medical products and services, at far better prices than your local druggist.
We believe that happiness is directly linked to your physical and psychological health, so our logistic team makes it to your doorstep in a really swift manner.
Ngozi J Azu, PharmD.
Skaggs School of Pharmacy
A pharmacist with great compassion in delivering high quality care and helping patients achieve optimum benefit from their medications. I care about you!